15 Nov, 2019
Trowbridge Road Bridge in Bloomfield Township, Michigan:The…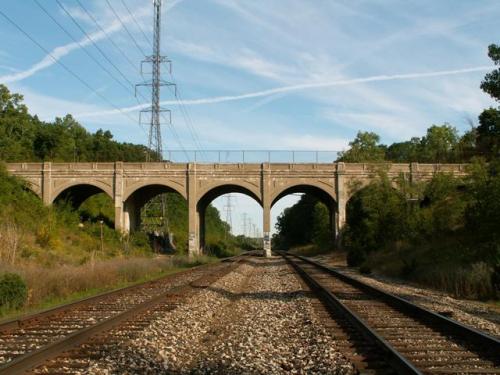 Trowbridge Road Bridge in Bloomfield Township, Michigan:
The Trowbridge Road #Bridge in #Bloomfield Township, #Michigan was constructed in 1930 during the beginning of The Great #Depression, and is said to be #haunted by the #spirits of numerous men and women who committed #suicide by jumping more than 100 feet onto the #railroad tracks below. #Paranormal enthusiasts who visit the bridge at night often report witnessing the shadowy #apparitions of men and women, many of whom were hit by trains after jumping to their #death and have taken on a disfigured, mutilated appearance. Others claim to feel as if being pushed by invisible hands when standing near the edge of the bridge overlooking the railroad tracks below, as well as hearing the sounds of disembodied voices and whispers. At the height of its use as a suicide location it's estimated that a new victim jumped from the bridge approximately every 30 minutes.
Click here to read more: www.ghostquest.net/haunted-michigan.html
Source: Ghost Quest USA

Posted in Ghost Quest USA and tagged Real Poltergeist Facts 'Real Ghost Pictures' Supernatural Noices 'Real Ghost Stories' Paranormal encounter by cnkguy with no comments yet.