Stafford's Perry Hotel in #Petoskey,…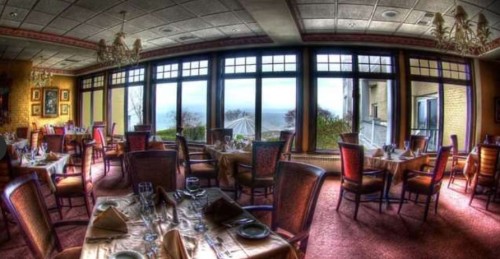 Stafford's Perry Hotel in #Petoskey, #Michigan:
​Stafford's Perry #Hotel was constructed in 1899 by Dr. Norman J. Perry as a luxury #resort for wealthy #tourists. It is said to be #haunted by the #spirit of an elderly woman wearing a white nightgown, nicknamed Doris. Her #apparition is most often encountered in the hotel's #library upstairs, or in the #garden area outside. Although her identity is unable to be confirmed, Doris is believed to have been a hotel guest or employee who committed #suicide in the early 1900's. Another spectral figure often encountered by guests at the Perry Hotel is that of a tall, headless man wearing a black cloak. During a seasonal #ghost tour of the Perry Hotel one tourist allegedly captured a photograph of the headless figure, who appeared to be dressed in the cloak and attire of a stagecoach man from the mid to late 1800's. #Paranormal investigators staying at the hotel have also reported detecting high levels of electromagnetic energy, and capturing strange mists and #orbs in photographs. In 1989 the Perry Hotel underwent a series of interior and exterior renovations to restore the #historic building to its classic, early 1900's appearance.
Click here to read more: www.ghostquest.net/haunted-places-michigan-usa.html
#ghosts #ghosthunting #ghosthunters #ghostadventures #ghoststories #haunted #paranormal #paranormalactivity #hauntedplaces #hauntedhouse #paranormalinvestigator #psychic #trueghoststories #halloween #horror #folklore #occult #supernatural #creepy #spooky #scarystories #weird #writer
Source: Ghost Quest USA
18 May, 2020
Stafford's Perry Hotel in #Petoskey,…

Posted in Ghost Quest USA and tagged Real Poltergeist Facts 'Real Ghost Pictures' Supernatural Noices 'Real Ghost Stories' Paranormal encounter by cnkguy with no comments yet.