24 Jun, 2020
Tecumseh City Park in Tecumseh, Michigan: Tecumseh City #Park…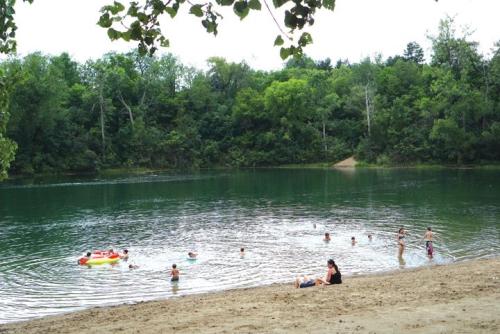 Tecumseh City Park in Tecumseh, Michigan: 
Tecumseh City #Park is a 25-acre #NaturePark located in Tecumseh, #Michigan, which offers amenities such as walking trails, #picnic areas, a #playground, and a small #beach area for #fishing and #swimming. It is said to be #haunted by the #spirit of a young girl who was kidnapped and #murdered in the #woods at the edge of the park, however her identity and details about the alleged #murder are currently unable to be verified. Despite this, #hikers and others at the Tecumseh City Park often report encountering the girl's #apparition wearing a white nightgown and holding a stuffed #bear. Others visiting the park at night also report witnessing strange glowing #orbs and flashing lights in the woods nearby which defy explanation.
Click here to read more: www.ghostquest.net/haunted-places-michigan-usa.html
Source: Ghost Quest USA

Posted in Ghost Quest USA and tagged Real Poltergeist Facts 'Real Ghost Pictures' Supernatural Noices 'Real Ghost Stories' Paranormal encounter by cnkguy with no comments yet.