12 Nov, 2019
Grand Victorian Bed & Breakfast Inn in Bellaire,…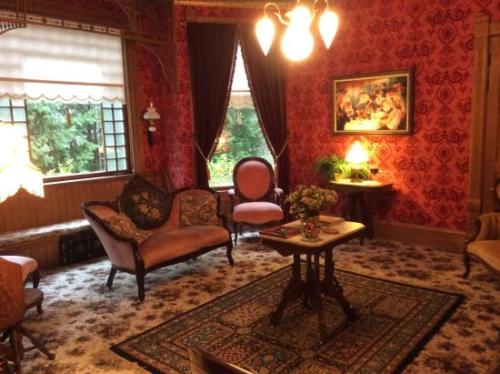 Grand Victorian Bed & Breakfast Inn in Bellaire, Michigan:
​The Grand #Victorian Bed & Breakfast #Inn in #Bellaire, #Michigan was constructed during the mid-1890's by a wealthy businessman named Henry Richardi, who built the lavish #mansion in an attempt to impress a young woman. The woman rejected Mr. Richardi, who was #heartbroken, and decided never to live in the mansion. Despite this, many who have lived in the building since his death in the early 1900's report encountering the #spirit of a man believed to be Mr. Richardi, who stays to keep watch over the location, or perhaps still waits for his #love to join him there in the afterlife. Pedestrians walking by the location also report witnessing strange glowing lights coming from the building's cupola late at night, as well as experiencing feelings of being watched by an unseen entity. In 1978 the mansion was added to the National Register of #Historic Places, and in 1981 was remodeled and opened as an inn.
Click here to read more: www.ghostquest.net/haunted-michigan.html
Source: Ghost Quest USA

Posted in Ghost Quest USA and tagged Real Poltergeist Facts 'Real Ghost Pictures' Supernatural Noices 'Real Ghost Stories' Paranormal encounter by cnkguy with no comments yet.